11-06-2013, 06:22 AM
| | | | |
| --- | --- | --- | --- |
| | Good Start | | |
La Vida Pública de Jesús [1979] [Latino] [Miguel_25] [DVD-Rip]
---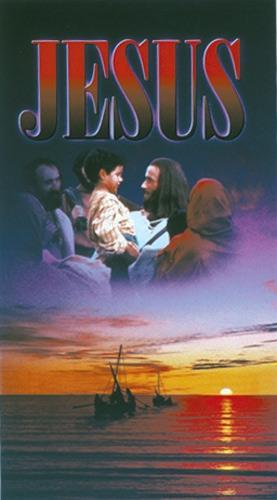 Fichas Técnica
TÍTULO ORIGINAL: Jesus
TÍTULO LATINO: La Vida Pública de Jesús
TÍTULO ESPAÑOL: Jesus
Año: 1979
Duración: 117 min.
País: Estados Unidos Estados Unidos
Director: John Krish, Peter Sykes
Guión: Barnet Bain
Música: Luigi Patruno, Luciano Salvemini
Fotografía: Mike Reid
Reparto: Brian Deacon, Rivka Neuman, Alexander Scourby, Niko Nitai, Joseph Shiloach, Mosko Alkalai, Kobi Assaf, Eli Cohen, Eli Danker
Productora: Inspirational Films / The Genesis Project
Género: Drama | Familia. Biográfico. Histórico
Formato: AVI
Calidad: DVDrip
Idioma: Español Latino

Sinópsis:
Película que relata la vida de Jesús desde su nacimiento hasta su muerte.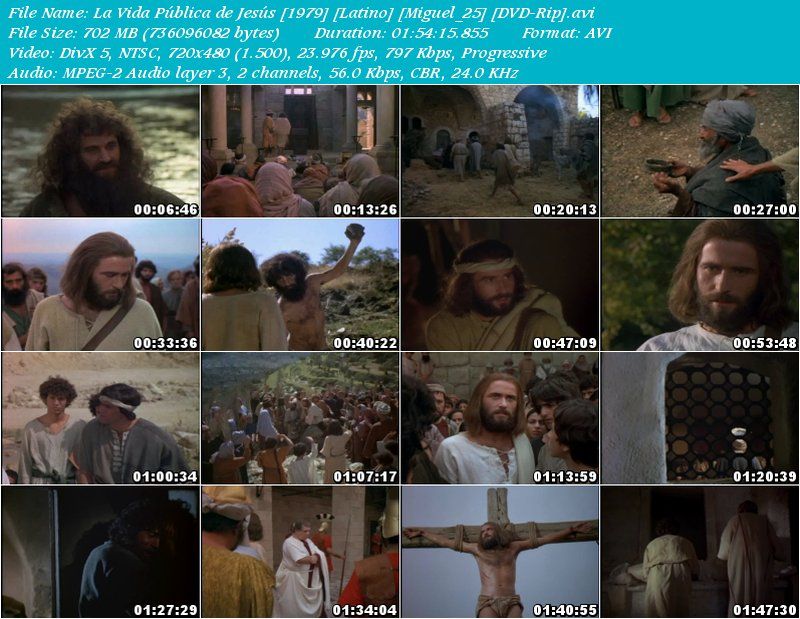 Link de Descarga Host: MF


Hidden Block (for usergroups: Vip :: 18, M. Uploader :: 19, Jr. Uploader :: 20, Contribute :: 21):

You do not have sufficient rights to see the hidden data contained here.